Overview
The Network Expansion XL is a new kind of mod, that will improve and add functional networks in Cities XL.
This means that users of the mod will be able to construct entirely different transport networks within the game, for example trams and waterways (routes for ferries, windsurfers etc.)
NEXL has two main inspirations:
The Sim City 4 NAM, which added networks to that game many years ago
The vision of the now defunct Monte Cristo, the original developers of Cities XL. This vision is perhaps best brought to life with one of their most famous images: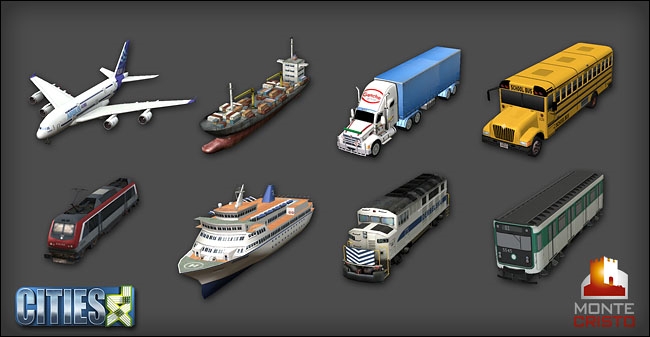 A closed beta test is now underway, as we get ready for the first release.
NEXL is hosted on XLNation, also known as XLN
Components Confirmed For Version 1
Clicking on any component below will take your to its page, where full manuals for it can be found.
Expected Future Content
Above Ground Metro Public Transport
Multi-Lane Tool (similar to the one originally proposed by Monte Cristo but scrapped in the alpha)
Ad blocker interference detected!
Wikia is a free-to-use site that makes money from advertising. We have a modified experience for viewers using ad blockers

Wikia is not accessible if you've made further modifications. Remove the custom ad blocker rule(s) and the page will load as expected.