Environment is a type of satisfaction, related to the general quality of life in your city. It is often referred to as Quality of Life, and the two terms are almost interchangeable. Environmental satisfaction is mostly used in relation to Citizens, while Quality of life is used for businesses. Also, the first seems to be a more general term, while the second tends to be more localized. You can always check Environmental satisfaction from Layers>Environment.
There are two major detrimental factors in both Environment and Quality of Life: Air Pollution and Noise Pollution. Waste Treatment has an effect on Environmental satisfaction (but seemingly not on Quality of Life). Finally, traffic congestion also seem to affect both factors, but it is as of yet unclear whether this is due to noise pollution, or a separate effect. Considering that in real life cars emit both Noise and Air pollution, it makes complete sense.
Positive effects on environment have:
- The Decoration areas (small effect)
- Environment buildings (currently only Big Park for Avatars, which has a large effect in a small area)
- Cultural Leisure buildings (medium effect, also dependent on the size of the building)
- Landmarks (large effect)
- Megastructures (very large effect).
As the Mayor, you need to consider the Environmental quality in your cities, both for the sake of the citizens, and for the business. Check the Environment layer to see areas with Air pollution, Noise pollution, Landmark effect, and the general Environmental satisfaction.
Adding parks to your city improve the environment.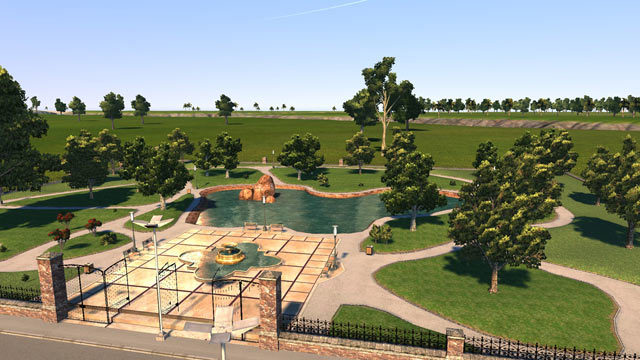 For more in-depth information, refer also to the Quality of Life article.
Ad blocker interference detected!
Wikia is a free-to-use site that makes money from advertising. We have a modified experience for viewers using ad blockers

Wikia is not accessible if you've made further modifications. Remove the custom ad blocker rule(s) and the page will load as expected.