Utility Center

Construction cost

1500 C

Maintenance Cost

500 C

Production

Negative effects

Unlock requirements

Requires

Maximum count

1
The
Utility Center
provides resources for a brand new city. Only one can be placed per city and only in the beginning (and is required but can be bulldozed later).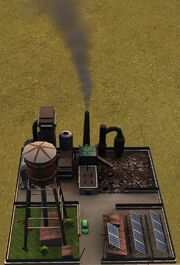 The Utility Center provides the most basic minimal resources and services to your city such as electricity, water, fuel and waste that your city depends on.
Ad blocker interference detected!
Wikia is a free-to-use site that makes money from advertising. We have a modified experience for viewers using ad blockers

Wikia is not accessible if you've made further modifications. Remove the custom ad blocker rule(s) and the page will load as expected.